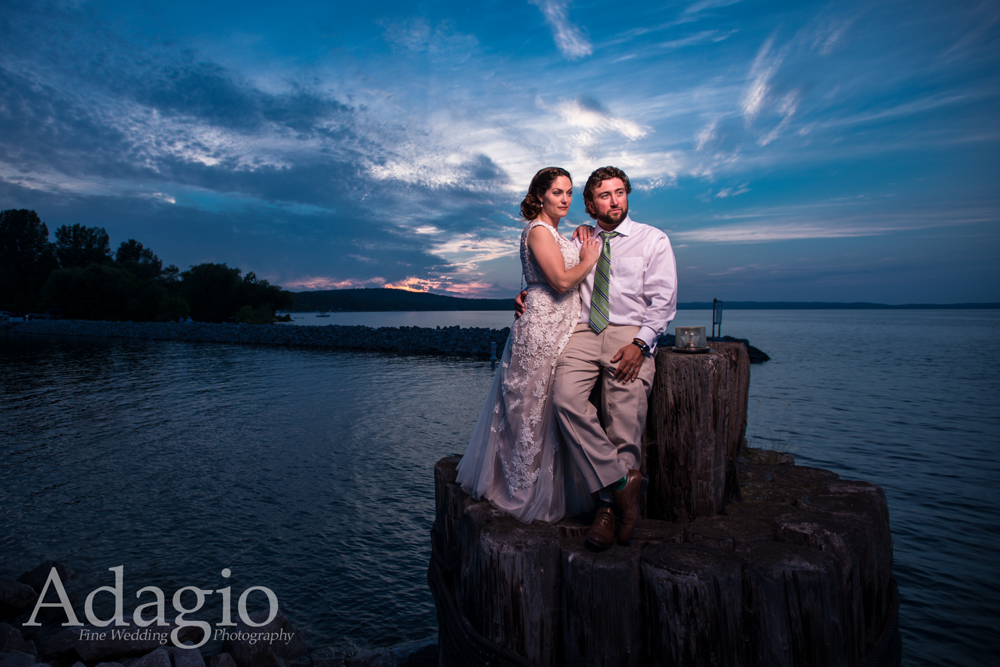 Nikki & Matt
Venue and Catering, Sommerset Pointe Yacht Club
Photography: Adagio Photography
Floral Design: Upsy Daisy
Services: Taylor Rental Petoskey , Cake: Bella e Dolce , Band: Soul Street
Nikki and Matt's wedding was a dream.  Married on the shores of Lake Charlevoix at the Harborage Marina in Boyne City on a sunny day in July.  They boated over to Sommerset Pointe Yacht Club for a tented reception on the lawn.   The tables were adorned with vintage silver pieces filled with Nikki's favorite flowers.  The day in Boyne City was busy with an event, Boyne Thunder which is a fundraising Poker Run covering boating towns and stops throughout Northern Michigan.  Matt and Nikki loved this as Matt is in the boating industry and Nikki was 'raised' on the water!  The night festivities included dancing into the night with Soul Street.